HOME >> Witches /Wicca's ritual tools and supplies
Verbena /vervain Incense herb - spell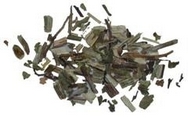 enlarge image
Plants of the Gods incenses are sold in bags of 30 ml -glass bottles are available if you prefer (please contact us)

FREE DELIVERY IN THE UK ONLY (PLEASE CONTACT US IF YOU ARE OUTSIDE OF THE UK)
Verbena /vervain - Herb of the Druids (Genus Verbena officinalis).
Element of air - most effective on spirit.
Vervain belongs to the twelve magical plants of the Rosicrucians, and it was a sacred plant with the Celts.
The Druids used it in prophecy rituals. Stimulates clarity and inspiration. Has a special connection with the planet of Venus. Makes fear and insecurity fly. Reinforcing and centering while solving problems. Enhances transparency and inner powers.
if you feel you are being "jinxed"
love
luck
money
health
protection
success





Natural incense to use for various purification rituals and/or to clear obstacles from the aura. Intended for burning on charcoal or a special incense burner


POSTAGE STATED IS FOR THE UK, OUTSIDE OF THE UK PLEASE CONTACT US FIRST BEFORE PLACING YOUR ORDER FOR A SHIPPING QUOTE Not all our items are available for collection from our shop/therapy room please ask us when you contact us to make your appointment so we can make it available to you if possible